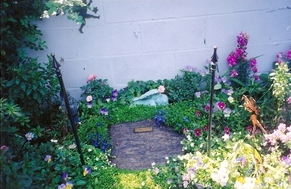 Posh is a Bichon/mix who weighs 7 lbs. and is about 8 years old. He's a quiet, well mannered, gentle soul. When it's meal time it's fun to watch his little bobbed tail flutter back and forth in excitement because he loves his meals and loves treats. No wonder since when he was found he was completely emaciated and matted so badly he could barely eat. Even though he was neglected, Posh is an affectionate boy who enjoys curling up on your lap to be pet and stroking his silky hair is very relaxing. Posh is housebroken if taken out regularly and walks well on a leash too but needs guidance since he's almost blind. He gets along great with other dogs and cats. Could Posh stay at your place? He'd love to be a member of your family! If interested in fostering or adopting Posh, please fill out an application on line. Posh has a sponsor so his adoption fee is only $100.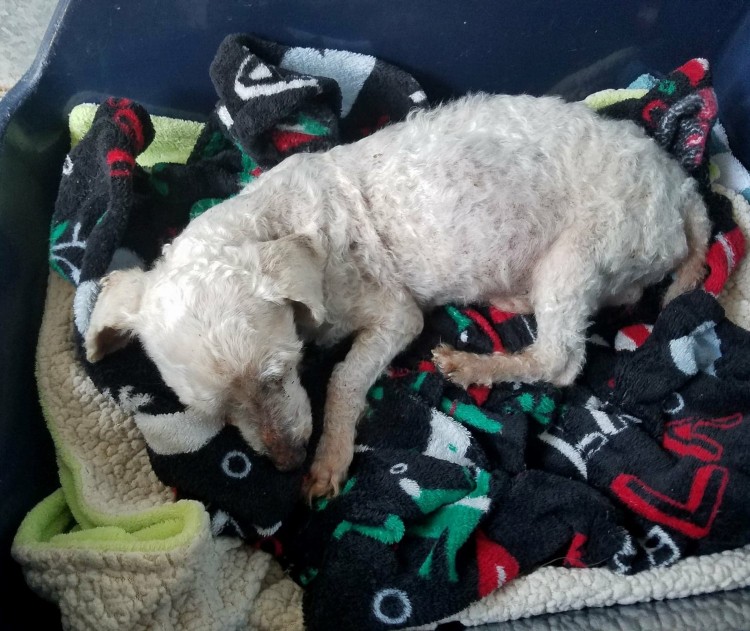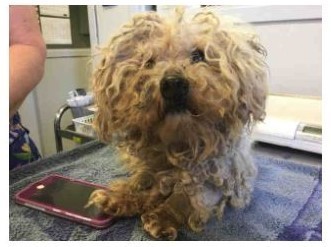 This is what Posh looked like when he was found---a matted mess, nails overgrown, and emaciated.
Posh loves to sleep on a blankie.
​