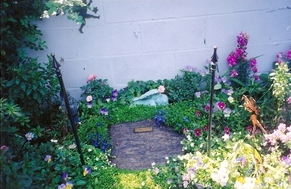 Just two years old, Hazel was adopted from a local shelter and then returned two weeks later. When she was returned, she had seizures, rapid eye blinking, and would frequently spin in circles. She was petrified, especially if she saw someone wearing boots. Hazel most likely had been abused by her adopter.

By receiving love, patience, and kindness in her foster home, Hazel is now learning to trust mankind again. Hazel gets super excited when she sees men---it turns out she adores them!

Hazel gives kisses, walks well on a leash, gets along with other dogs, is treat motivated, and is calm and quiet.

She would do best in a tranquil, caring home.

Won't you please consider offering this little spaniel mix a loving home where she can blossom? She's so worth it!