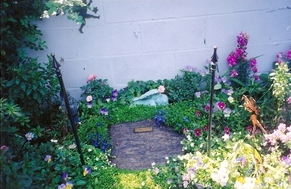 Senior
Spayed
7 lbs tiny and petite
Had full dental (now no teeth)
Excellent with other dogs and cats
Happy sweet disposition, Always wagging her tail
Quiet, respectful, whimsical, loyal
Well mannered and well behaved
Her foster family salts she's perfectly housebroken
This little girl is a jewel!!!
She deserves lots of love and promises to give it right back to you!


Click here to fill out an application!